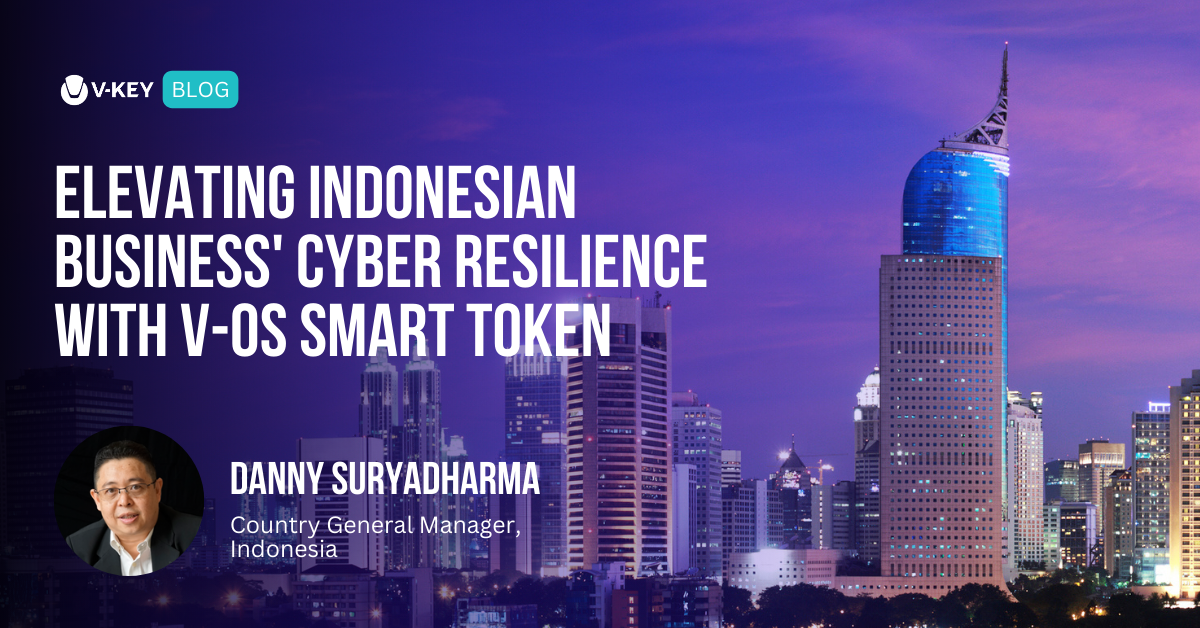 Strengthening Identity Protection Against Account Takeover
INDONESIA – Online accounts have become an essential part of our life, embracing services such as social networking, banking, e-wallets, and others. With the rising incidence of account takeovers, however, protecting our digital identities has become critical.
Account takeover occurs when unauthorised individuals gain control of a user's online account, granting them access to personal information, sensitive data, and even the ability to perform malicious actions. This threat can arise from various methods, including phishing attacks, weak passwords, malware, and social engineering techniques. Once attackers gain control, they can exploit the compromised account for financial gain, identity theft, or spreading malware to the victim's contacts. These incidents have been a growing concern globally, and Indonesia is no exception. According to recent statistics, in 2022 alone, there were over 5,000 reported cases of account takeovers in Indonesia. These incidents affected individuals across various sectors, including banking, e-commerce, and social media platforms. According to a comprehensive report published by the Indonesian Cybersecurity Authority (ICSERT), the country experienced a significant surge in account takeovers in the past year. In 2022, there were over 5,000 reported cases, representing a substantial increase compared to previous years. Such statistics highlight the urgency of implementing robust security measures to protect against account takeovers.
Maintaining a robust digital identity is crucial in safeguarding our online presence. Identity refers to the distinct qualities and characteristics that define us online. Conversely, non-repudiation ensures that individuals cannot deny their actions or transactions, providing a layer of accountability and trustworthiness. It offers undeniable proof of identity, eliminating disputes regarding the authenticity and integrity of actions or transactions. For businesses, non-repudiation verifies the legitimacy of user activities, ensuring that users cannot falsely deny their involvement in a particular action or transaction. This aspect becomes particularly crucial in account takeovers, where quick resolution is necessary to protect users and the business.
By incorporating non-repudiation into their cybersecurity solutions, businesses can create a secure user environment and establish a foundation of trust. When an account takeover occurs, non-repudiation allows for a seamless investigation and resolution process. Businesses can provide concrete evidence of unauthorised access or malicious actions, holding the perpetrators accountable and minimising the impact on affected individuals. Moreover, non- is critical in avoiding deniability and prohibiting attackers from participating in fraudulent activities.
These concepts play a vital role in combating account takeovers, and a cybersecurity solution must integrate the principle of non-repudiation, offering businesses undeniable proof of identity. This feature eliminates disputes over the authenticity and integrity of digital identities, strengthening individual accountability. In the event of an account takeover incident, non-repudiation facilitates swift resolution and prevents deniability, ensuring a secure environment for users.
Smart Token, a cutting-edge cybersecurity solution, offers a robust defense against unauthorised account access and other malicious attacks. It is cryptographically secure, which means it can't be easily replicated or hacked, and the data connected with each token is encrypted for total confidentiality. Organisations can leverage smart tokens' significant advantages to enhance Indonesia's business landscape. They can establish a secure and trustworthy system that effectively safeguards sensitive information restricting access to authorised personnel only and significantly reducing the risk of unauthorised data breaches.
Protecting customer identities is critical in defending against account takeover. V-Key's V-OS Smart Token employs robust encryption techniques and secure storage protocols to shield sensitive customer information from cybercriminals. By safeguarding personal data, V-OS Smart Token helps prevent identity theft, preserves customer trust, and bolsters brand reputation. Credential theft is a primary objective for cybercriminals attempting account takeovers. Its secure tokenisation approach effectively prevents such efforts.
Given the alarming rise of account takeovers, organisations in Indonesia must take preventive actions. Implementing robust cybersecurity measures, such as deploying Smart Token, is a critical step towards protecting valuable data and mitigating the risk of these attacks.
ABOUT V-KEY
 V-Key's pioneering mobile technology powers ultra-high-security solutions for mobile identity, authentication, authorization, and payments for major banks, payment gateways, and government agencies. The V-OS Smart Token family is a versatile, highly secure second-factor authentication and authorization solution for mobile devices. They are a flexible and cost-effective alternative to traditional hardware Time Password (OTP) tokens and OTP-delivered SMS. Moreover, the V-OS Smart Token family offers a much more efficient authentication process than traditional methods, allowing for quick and secure authentication of customers. It is becoming increasingly important for banks as digital transactions grow. Additionally, V-OS Smart Token can be used to quickly confirm transactions, helping to reduce the risk of fraud and data theft.